The top 3 wedding locations in Broken Hill
Are you looking for exceptional wedding locations in Broken Hill, New South Wales? If so, then you are in for a treat. There are some remarkable settings in this area to choose from. So if wedding planning is on your agenda this year, check out these top 3 wedding spots.
Only 12kms from the city of Broken Hill, lays the breathtaking beauty of the desert landscape. Not only does this area have 12 striking sandstone pieces which highlight the skyline, it also offers a touch of nature's finest. The scene is truly set with all the wildlife roaming freely. This peaceful flora and fauna sanctuary is most definitely a top wedding location in Broken Hill.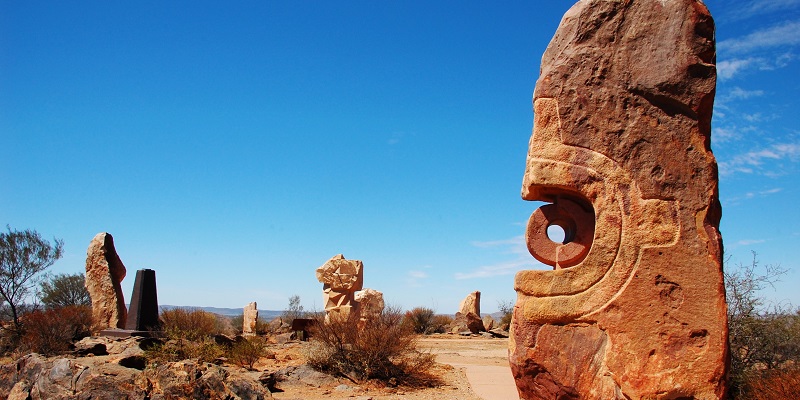 If you want to live on the edge, this lookout makes you feel like you're there. 5kms from Silverton, approximately 30kms from Broken Hill, you will find the spectacular Mundi Mundi Lookout. This awe-inspiring view has to be seen to be believed. You can see the wide, flat heart of the Australian outback which extends seemingly forever. This is where the famous crash Mack Truck Tanker roll scene of Mad Max 2 happened, as well as other parts from the movie.
This iconic tourism attraction hosts the world's largest acrylic painting – 100m by 12m. Incredible landscape and fascinating wildlife are the big picture. Having your wedding ceremony at this venue will undoubtedly be a great escape into the Silver City for you and your guests.
With any of these wedding locations, hiring a celebrant is also a must. Here are our recommendations of the best celebrants in Broken Hill!